Our culinary team is committed to creating amazing food from scratch. We use the freshest ingredients, focusing on foods that are seasonally available and grown locally. Our menus evolve with the seasons to inspire our clients and guests with the latest culinary trends.
We customize menus for every event because we believe each item on a menu has a purpose. It should reflect your style, serve the purpose of the gathering, and excite guests for more great food to follow. Our event producers specialize in listening to your vision and designing a menu to match.
These packages are perfect for an array of different events and can be customized to deliver the best experience for you and your guests. You will always have the option to add, eliminate or interchange menu items to your preference.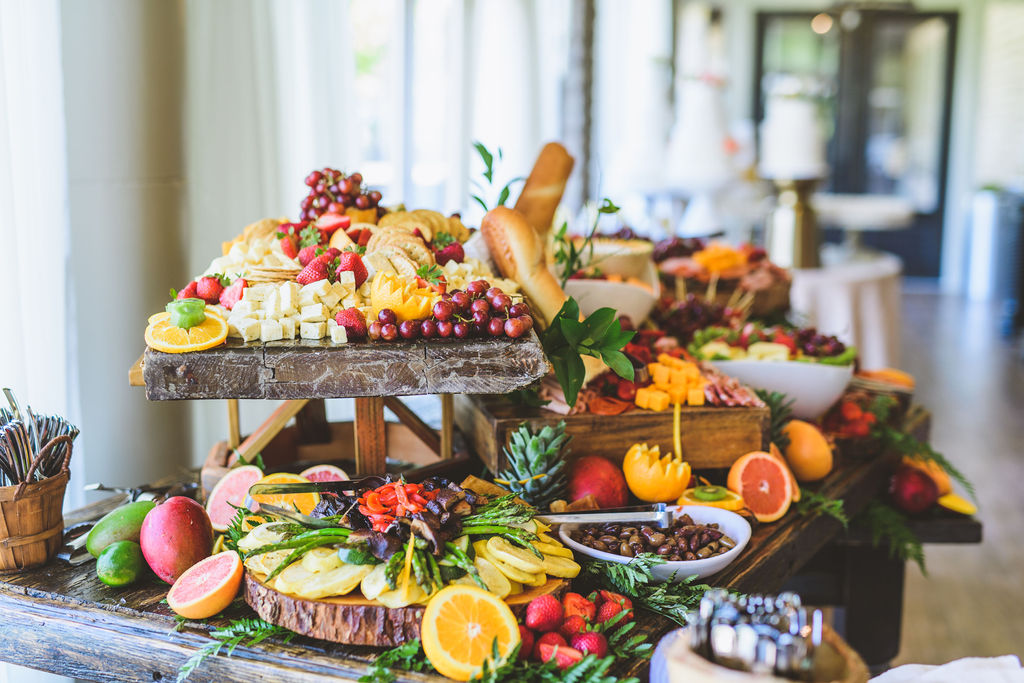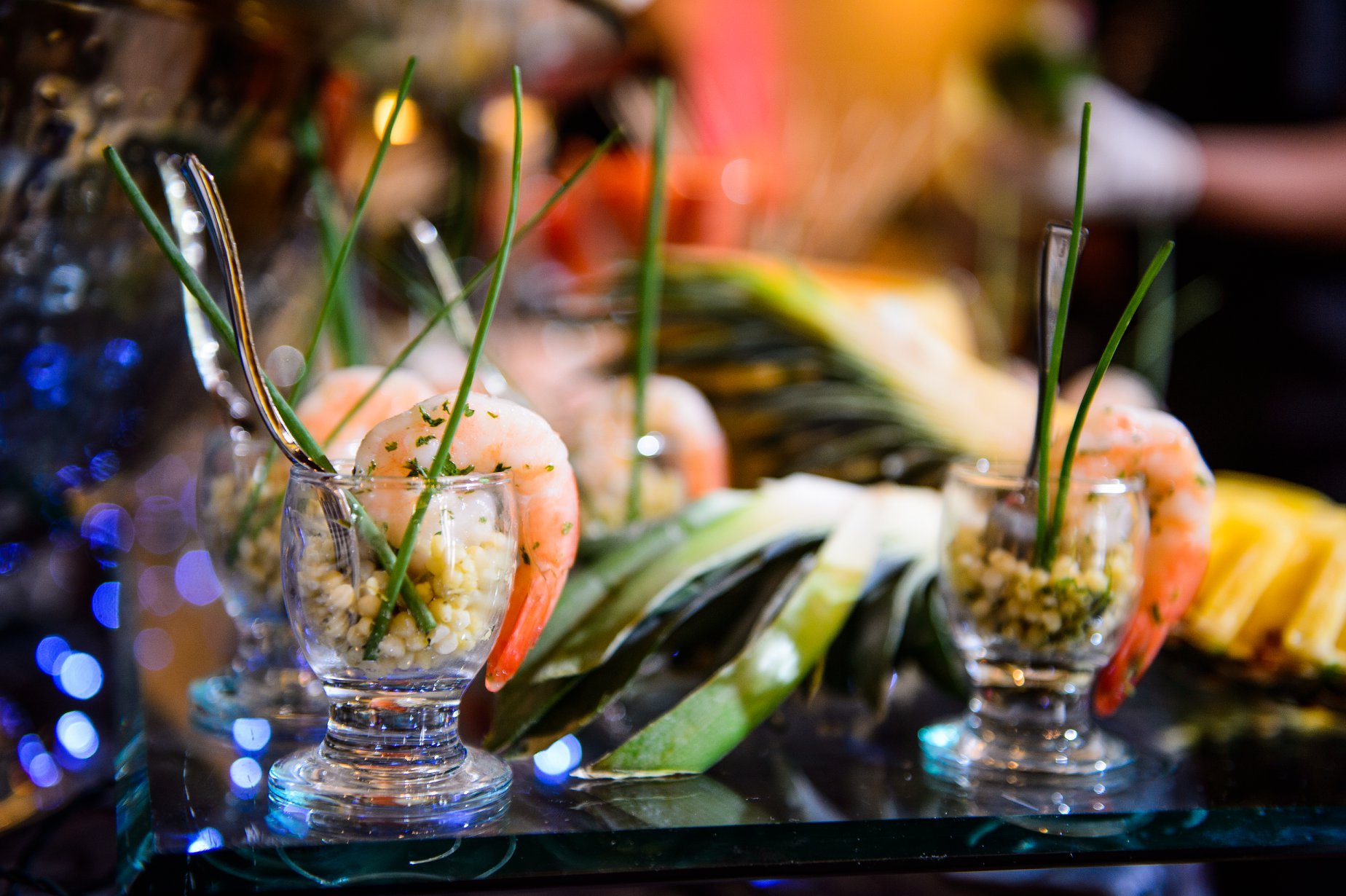 These are individual appetizers that can be incorporated into your selected hors d'oeuvre package or used to build your own menu. They include tray-passed items, displays, dips and chef attended interactive stations for a wide variety of service styles.
This is a classic menu in which you select your entrée(s), starch and vegetable sides. It also comes with a seasonal salad and freshly baked dinner rolls. It can be served food-station style or plated and seated.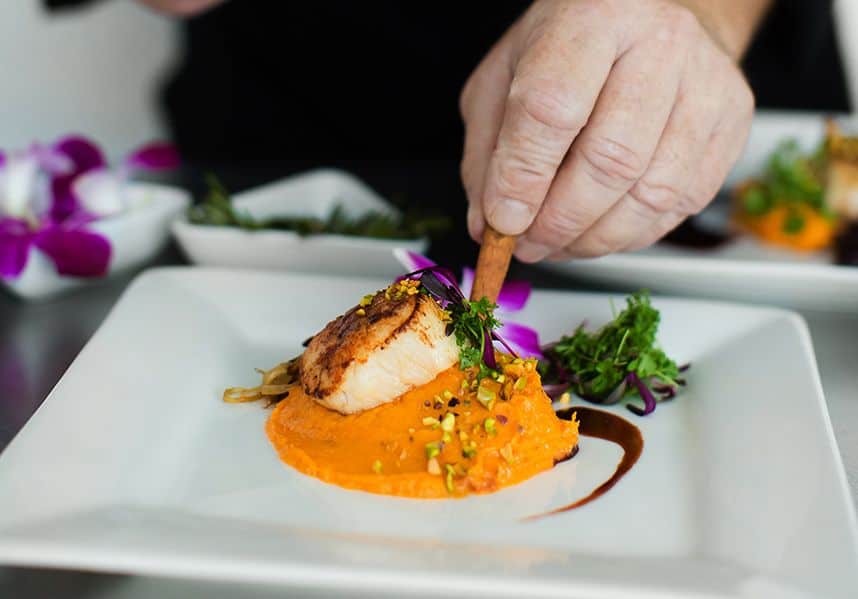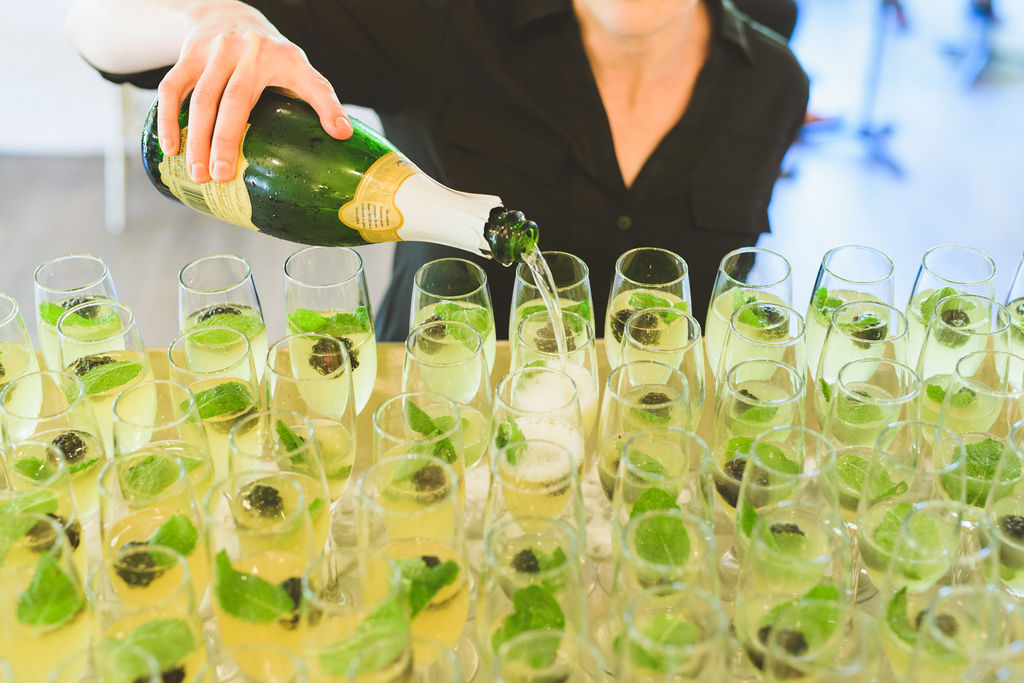 Grabbing a beverage is always the first stop at a party, so make the first impression count. We have an extensive selection of beverages to choose from, and the necessary bar supplies, garnishes, glassware and/or plastic ware. We can also create one-of-a-kind "signature" drink just for your celebration. We carry full liability insurance to serve alcohol and our uniformed bartenders are licensed to ensure that your guests enjoy the event responsibly. 
Fun, creative and wonderfully presented, our most popular themed food stations allow you to share a variety of food items with your guests. This trendy and modern approach to dining encourages interaction, provides guests with the flexibility to grab a bite whenever they like and optimizes flow throughout the venue.